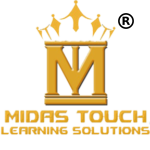 Vision :
To enhance human potential across the world and help them achieve their greatest dreams by delivering world class learning interventions that will give them the right mind sets first and then the right skill sets.
Mission :
- To deliver high impact learning interventions using the latest tools and methodology.
- To coach and counsel and help people realize their hidden potential.
- To inspire people to do better and achieve more.
Values :
- Integrity
- Passion
- Optimistic approach to delivery
- Customer Focus
- Conceptual Clarity
UPCOMING EVENTS
FOLLOW US TO JOIN OUR EVENTS
OUR PARTNERS
SUCCESSFUL COOPERATION